Page groups can be used to orderly group pages for each device in the Portal.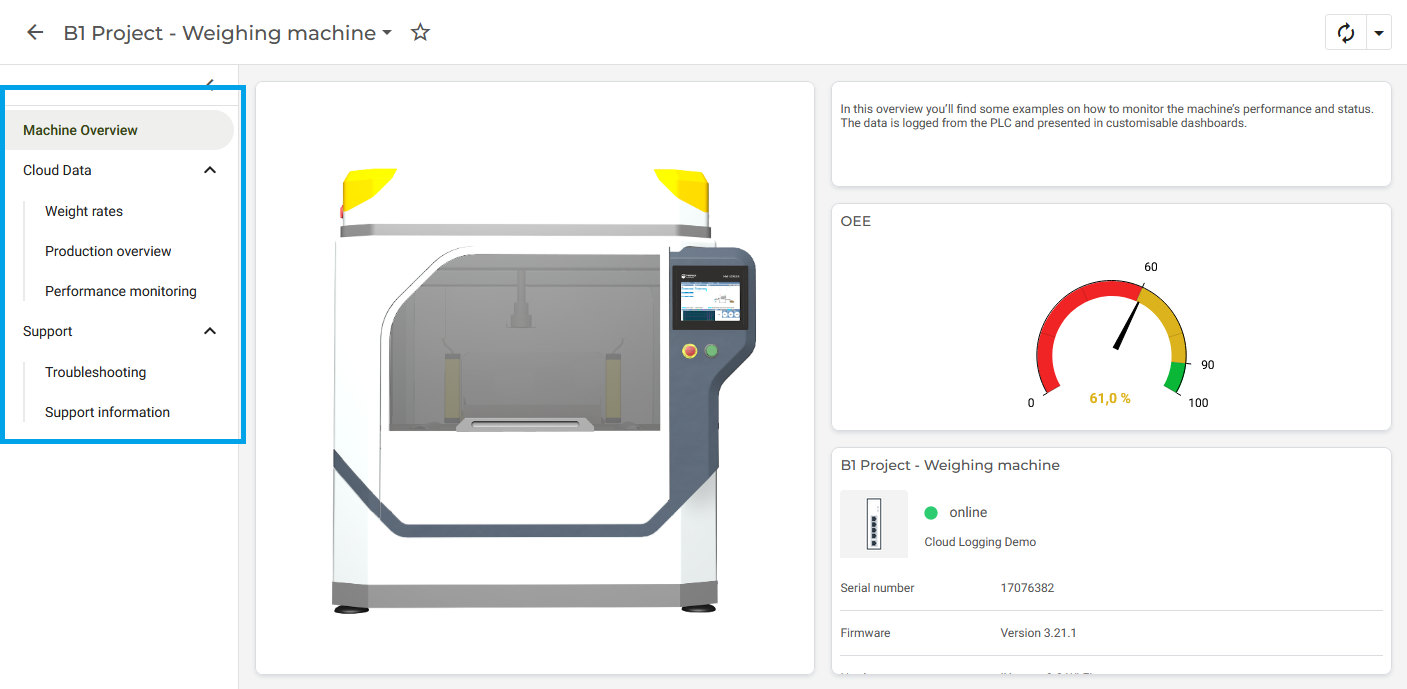 At Fleet Manager > Devices > Your device > View > Pages, a page group can be selected or created when adding a page to the device. Here it is also possible to create a new page group, or change or remove assigned page groups.
On a device page in the Portal the tabbed view of a page will be replaced by a menu on the left side. Here you can find page groups and pages.